Rafael Mendez
When I was a boy my father had a number of recordings by a Mexican trumpet player named Rafael Mendez. My father was a fine trumpet player in his own right, and being of an intellectual bent, he dissected the playing of other trumpet players. Miles Davis he criticized for his abominable approach to music, which was perhaps meant to cover up his poor trumpet tone. Maynard Ferguson was criticized not for his own sake, but because an entire generation of trumpet players ruined themselves trying to play like Maynard. But one of the few trumpet players he admired unreservedly was Rafael Mendez.
Having risen from humble beginnings himself, Rafael Mendez was known for giving clinics to young people. My father's trumpet teacher, Don Anderson, was a Hollywood sidekick of Rafael Mendez, and took my father back stage twice to meet him. These meetings left quite an impression on my father. Although my father developed a much different trumpet tone, he strove to emulate Mendez's dedication to his craft.
Rafael Mendez was born on March 26, 1906, in Jiquilpan, Michoacan, Mexico. He began learning the coronet at the age of five years old, and by the age of ten he joined the band for the Mexican revolutionary Pancho Villa. He continued playing for a variety of bands and groups throughout his childhood. As a teen he acquired a copy of Arban's Complete Conservatory Method, and through many hours of practice perfected his trademark double-tongueing technique.
At the age of twenty, Mr. Mendez emmigrated to the United States, looking for work in the automobile industry. He worked for a short time in Gary, Indiana, but because of a shortage of places to play his trumpet he moved to Flint, Michigan, where he played in the company band. In 1930, while trying out a trumpet in a Detroit music store, the band leader of the Capitol Theather, Russ Morgan, heard him playing and hired him on the spot.
In 1932 a tardy trumpet player burst through a stage door while Rafael Mendez was warming up. The door slammed Mendez's trumpet into his lips. Although injured, Rafael contined to play and tour. The wound failed to heal and eventually became infected. During this period Rafael developed some bad habits and, following six corrective surgeries, completely lost his embouchure. He was unable to play, and after studying with a number of well known teachers he eventually went back to Mexico where he spent time studying with his father and regaining his form. When he returned to the United States, he had not only regained his form, but increased his knowledge of correct trumpet technique. He also developed multiple embouchures, and was able to transition between them when his lips became tired. This gave him tremendous endurance and the respect of his colleagues.
Mr. Mendez was troubled by the lack of respect given to the trumpet in the classical literature. He transcribed a number of violin solos for the trumpet and became much in demand as a soloist. About this time he was fired from his day job with the MGM orchestra, as his trumpet tone and vibrato didn't blend well with the other players. It was then that Rafael began his solo career in earnest.
Although he played to packed concert houses around the world, Mendez always had a heart for young kids. He would go to towns of various sizes and put on a concert using the school musicians available. There were no charges for those attending these concerts, which usually were packed houses.
Rafael Mendez died his Encino, California home, on September 15, 1981.
Trumpet Solos
Mendez Plays Arban
Rafael Mendez
Rafael Mendez
His Orchestra
The Magic Trumpet
Magnificent Mendez
Mendez and Laurindo Almeida
Trumpet Extraordinary
The Majestic Sound
The Singing Trumpet
Trumpet Spectacular
Concerto for Mendez
The Trumpet Virtuosity
Trumpet Showcase
Love and Inspiration
Mendez in Madrid

Music
MP3 Files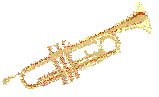 Bugler's Holiday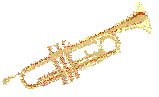 Singing Trumpet
Streaming Audio Files (Real) from www.trumpetstuff.com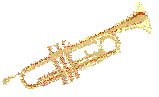 Hungarian Dance #5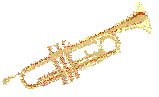 Moto Perpetuo - 4.5 minutes of double-tonguing & circular breathing!

Links

Rafael Mendez Online Library


ASU Rafael Mendez Library


Ronald Manning On Rafael Mendez And Dennis Brain


Rafael Mendez


Prelude to Brass Playing


You can download a more complete biography here


A forum on Rafael Mendez is here.

Last edited on March 17, 2006